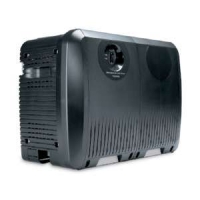 It's time to break down the barriers to greater productivity, take a giant leap toward improved communications, and embrace one of today's most intelligent, versatile, and cost-effective telecommunications solutions. The Strata CIX100 is the business telephone system that lets you work exactly as you need to today, while giving you the ability to cost-effectively add capabilities as you grow.

Modular in architecture. Scalable in design. Networkable with other systems. The Strata CIX100 lets you combine CO lines, telephones, and peripherals in any configuration — and the ability to build out your system as you grow.


Expand up to 112 ports — and even more by networking multiple systems.
Share vital information and functionality between your main office, branch offices, and remote locations.
Take advantage of remote user telephone connectivity that lets you use your newfound communication features anywhere you work with exceptional cost-efficiency.
Take telephone functionality wherever you leave your desk with a full line of integrated cordless and wireless telephones.
Promote effective communication with easy to use but sophisticated Stratagy voice processing capabilities that include Auto Attendant, Voice Mail, Unified Messaging, Automated Speech Recognition (ASR), Text-to-Speech (TTS) and Interactive Voice Response (IVR) capabilities.
Answer incoming customer calls with utmost efficiency with ACD/MIS call center features.
Configure flexibly and manage growth.

Strata CIX100 provides the configuration flexibility you want to build the communications system you need now, and expand as your needs grow.


Supports a complete line of Toshiba digital and IP telephones, analog telephones, as well as analog and digital Public Switched Telephone Network (PSTN) interfaces, and StrataNet multi-system networking interfaces.
You can configure your communication system to include any combination of these devices and know that they'll work together seamlessly.
Start small and grow as you need, with the modular architecture of the Strata CIX that enables you to add capacity and new capabilities.
Whether you're ready for IP telephony today or sometime down the road, your options allow you to decide when and where it makes sense for you to deploy IP telephony or legacy equipment migrated from other systems.
The Strata CIX delivers on the promise of IP telephony by providing all the features and benefits of traditional business communications systems on a converged IP platform. With new, never-before-seen IP-based adaptability capabilities, it is the most efficient, easy-to-use, and customizable telecommunication system available today.

Migrate transparently and confidently.

When migrating to larger systems in the future, you'll enjoy an exceptional return on your investment by being able to reuse key components, such as telephones and trunk and station interfaces.

This is the case for existing customers when migrating from older and smaller Strata systems to current Strata CIX systems.

It is also the case for future customers when migrating from smaller Strata CIX systems to larger ones. It's part of Toshiba's "No customer gets left behind" migration strategy, where you can switch to IP telephony now or in the future, while protecting your investment.

Choose versatility and selection.

Your business is unlike any other — different needs, different processes, and different employees. The Strata CIX is the telephone system designed to let you build the right telephone to your specifications.


With a full line of digital and IP telephone models, including 8, 10, and 20 programmable button speakerphones, with small or large LCD, you can outfit your team with exactly the equipment they need.
For answer positions and high-volume call environments, Toshiba offers a 20-button add-on module, a 60-button DSS console, and the Strata Attendant Console.
For mobility applications, you can use wireless telephones, SoftIPT softphones for laptop PCs and PDAs, and 900 MHz digital cordless phones for even greater flexibility.
Extend enterprise communications anywhere.
Today's enterprise does not always end at the company parking lot, or reside in a single building or office space, but wherever opportunity takes it. More and more employees are taking care of business and extending corporate or sales capability from home offices, start-up locations, branch offices — even on-site at customer locales, and need communications solutions to connect them all seamlessly.

The Strata CIX was engineered to help you unify, coordinate, and streamline your communications—wherever and whichever way you work.


Provide one integrated system for all your office locations by networking multiple Strata CIX systems to work together.
Share capabilities enterprise-wide, from centralized attendant services, a single voice mail system, and unified call center operations, to simplified internal extension dialing.
Save money by avoiding costly long-distance charges on calls between various locations.
Turn a long-distance call into a local call by "hopping off" the network as needed
Go mobile confidently and effortlessly.

Missed calls and missed opportunities are a thing of the past. From easy access to voice mail and your company operator to being able to take full advantage of your telephone system's key calling features almost anywhere you go.

Take full telephone functionality with you, whether it's down the hall or into the conference room, regardless of the communication device you are using.


Toshiba gives you the power to stay connected using Toshiba wireless IP telephones and SoftIPT softphone clients that run on your laptops, tablet PCs, or PDAs via your wireless local area network (WLAN).
You can roam anywhere your WLAN goes and maintain voice and data functionality.
It's an exceptionally easy, remarkably cost-effective solution that makes the most of your current resources.
Toshiba cordless digital telephones further enhance your company's ability to communicate.


Take full digital desk phone functionality with you, with features such as desk telephone extension numbers, call forwarding, Caller ID, and multi-line access, and even switch between your cordless and digital desk telephones during a call.
And thanks to spread-spectrum and narrow band technologies, Toshiba Cordless Digital Telephones safeguard your phone's frequency range and deliver maximum security
Streamline Call Center operations.

Your contact center doesn't have to be complex to be powerful. The Strata CIX Automatic Call Distribution (ACD) features make it easy to optimize contact center operations, increase customer satisfaction, and improve efficiency. You can very effectively allocate inbound calls among your call-handling agents.

You'll appreciate its numerous, invaluable features:


Advanced Call Routing directs calls based on Caller ID, account numbers, private lists, balanced call count, preferred agent treatment, agent priority, time-of-day, day-of-week, day-of-year, and user-entered data.
Skills-Based Routing sends calls to the right person to handle the call.
Priority Queuing enables you to answer higher priority calls sooner.
Multiple Group Agent Log-in provides important call coverage between groups and tiered service levels.
Agent Priority Routing gives you the ability to expand your agent pool when traffic increases.
Intelligent Announcements play pre-recorded messages and inform holding callers of their place in the queue or estimated time before answer, as well as offering alternative actions like going to voice mail or invoking a call back reservation.
IVR Voice Assistant gathers and validates caller input, triggers responses, alerts agents when the queue gets overloaded with calls, and provides many creative application opportunities.
Call Center reports let you analyze agent performance, call center group activity, and system status, as well as forecast future call center staffing requirements by analyzing call volume patterns.
Use intelligently and easily.

Advanced features and high-performance capabilities are easily accessed because the Strata CIX was built for simplicity and ease-of-use.


An intuitive interface matches the way your employees use the telephone.
An easy-to-read display features uncomplicated instructions and voice mail controls right on the telephone's LCD screen.
Programmable buttons put your most frequently used calling features just a push-button away.
Minimal training. Maximum productivity.
Profit quickly and continuously.

You can improve communications and your bottom line. The Strata CIX works to save cost and increase your profitability in so many ways.


Easily evaluate incoming and outgoing call patterns to make stronger management decisions and simplify client billing.
Restrict access to long-distance calls.
Connect seamlessly to high-speed digital services.
Take advantage of Voice over IP technology, eliminating many long-distance charges.
Automatically route your outgoing calls over the least costly trunk line or long-distance carrier.
You won't find a more welcome addition to your workplace—or budget report.